Supervision Training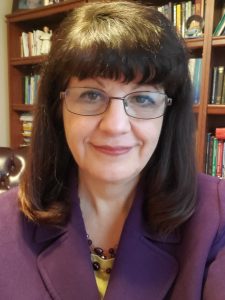 Dr. Salhany is available for office services outside of clinical treatment, including:
Supervision
Consultation
Staff Training
Education In-services
Community Talks
Workshops
Skype sessions are available for supervision, consultation, and training.
For more information, please contact us.
Dr. Salhany is a licensed psychologist and has been treating patients for more than 25 years. Dr. Salhany completed an Extramural Program from the prestigious Beck Institute for Cognitive Therapy and Research. She was personally supervised by Judith Beck, Ph.D., a researcher, expert, and best-selling author in Cognitive Therapy. She is a member of the OCD Foundation and ABCT, and had the privilege to work with Reid Wilson, PhD, international OCD expert. Dr. Salhany remains the only psychologist holding A-CBT Certified Diplomate and Fellow status on Staten Island, and she is one of only approximately 115 people in the world to hold Certified Trainer and Consultant Status with the Academy of Cognitive and Behavioral Therapies. All CTSI clinicians are trained by Dr. Salhany.