Cognitive Behavior Therapy (CBT) is the Treatment Modality of Choice
Cognitive Behavior Therapy is a brand of cognitive-behavior therapy with a long standing history of research support. CBT is a type of psychotherapy that was founded by Aaron T. Beck, M.D. in the 1960s when he uncovered negative thinking patterns in patients with depression. Dr. Beck later formulated cognitive therapy for a variety of disorders. [ See www.academyofct.org ] Basic principles involve a team based approach in which the therapist and the client work together, in order to explore and to change negative thoughts and behaviors in efforts to improve well being.
In essence, by changing the way we think, we can change the way we feel. We also look at behaviors, problem solving, coping skills, goal settings, step by step exposure to feared situations, and a large repertoire of effective techniques in order to overcome emotional distress.
It is important to note that while many identify themselves as cognitive therapists, few are actually well trained and /or credentialed in Cognitive Behavior Therapy. Under the direction of Dr. Constance Salhany, all of the clinicians at CTSI offer state of the art evidenced-based treatment, thus providing authentic Cognitive Behavior Therapy to their patients.
To make an appointment, call us at 347-273-1290
Adult Patient Services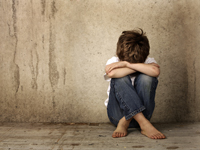 Anxiety in Children
OCD Treatment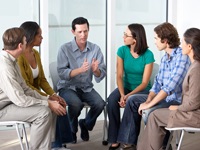 Group Cognitive Therapy
Third-Wave Cognitive Therapy
Neuropsychological Testing
Social Anxiety Disorder
A Typical Example
A 20 year old female had spells of dizziness, shortness of breath, heart palpitations and tingling in the hands and feet. These episodes upset her so much that she feared going anywhere alone, worrying that she might have a heart attack or die. After numerous trips to the emergency room and being told by her medical doctor that she was experiencing panic attacks, she sought treatment. Through the use of cognitive therapy, the patient was able to realize that the sensations were uncomfortable but not dangerous. She learned to change her negative thinking, used new techniques, and participated in a number of exercises. She began to regain her confidence and practiced doing more and more on her own. According to the patient, "I got my life back."
What We Treat
OCD and OCD Spectrum Issues
Panic Disorder
Social Phobia
Generalized Anxiety Disorder (worry)
Phobias (heights, elevators, flying, bugs, Emetophobia or fear of vomit, etc.)
Blood and Needle Phobia
Posttraumatic Stress Disorder
Trichotillomania (hair pulling) and Dermatillomania
Body Dysmorphic Disorder (excessive concern about appearance)
Stress
Health Anxiety (Illness Anxiety)
Adjustment Issues, such as adjustment to disability
Dealing with Medical Diagnoses
Chronic Over-thinking or Ruminations
Depressive Disorders
Grief
Perfectionism
Procrastination
Indecisiveness
Unassertiveness
Self-criticism
Negative Thinking Styles
Fear of Failure
Performance Anxiety
Fear of Public Speaking
Problems with Motivation
Problems in Reaching Personal Goals
Comprehensive Psychological Evaluations Available
Obtaining an accurate diagnosis is crucial to receiving the appropriate treatment. These evaluations are frequently done to assess for Attention Deficit Hyperactivity Disorder, Intellectual Disabilities, Learning Problems, Autism Spectrum Disorders, Psychiatric Disorders. A comprehensive psychological evaluation includes a thorough assessment, including an analysis of strengths and weakness to determine if a diagnosis is present. Tools often utilized include clinical interview, behavioral observations, standardized norm based measures of intellectual and academic functioning, personality and thought inventories, and behavior rating scales.
Evaluations for Bariatric Procedures (pre-surgical clearance)
Comprehensive Psychological Evaluations are also available
Specialized Nueropsychological Learning Disabilities (see section for more information)
For CHILDREN:  Our Practice is Limited to Specialized Treatment for Anxiety Disorder, Obsessive-Compulsive Related Disorders, and Misophonia.